ETHICAL & SUSTAINABLE KNITWEAR
Elegant Knitting International has a long heritage since 1952 arising from post-war Europe, and is one of the few third-generation knitting businesses still operating in the world today.
Now established in Sri Lanka, Elegant is committed to becoming the leading ethically sustainable sweater manufacturer for customers who want to make a difference with their brand's reputation.
With hands-on management by the ownership of Elegant International, our customers receive personal attention from senior management that ensures the most productive working relationship possible.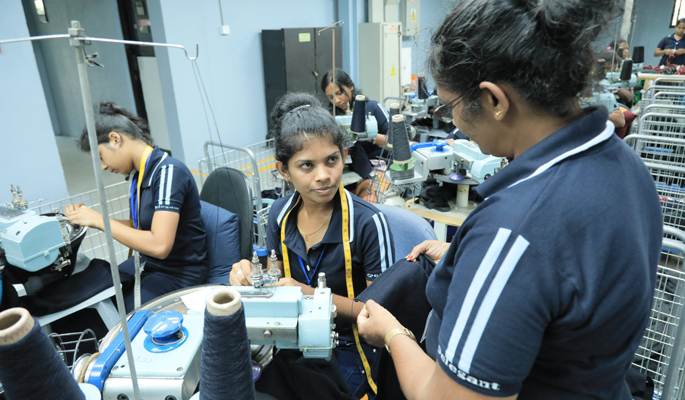 Being located in Sri Lanka, all Elegant Knitting customers have had trouble-free production and deliveries during the recent virus difficulties that have hit the global supply chain.
Our customers also have the additional strategic advantage that Sri Lanka has no Chinese New Year shut down, which means they can better time their deliveries to match the real market demand for their products.
If you would like to know more about the Sri Lanka advantage, contact us with this link Contact us here
If you need a knitwear manufacturer who can make garments to your specification and repeat production runs every 6 weeks, then Elegant Knitting International might be the right solution for you.
We have created the most accredited knitwear company in Sri Lanka to service customers like you, who are committed to a genuinely transparent ethical supply chain.
We will help you with design specifications and organise the yarn so that you can concentrate on other things and let Elegant Knitting take care of the rest.  We work with the leaders in different knitwear categories, from luxury Cashmere through to organic childrenswear, and uniform knitwear for corporate and schoolwear markets.
They all have one thing in common – a strategy of repeat ordering throughout the season so that they have the right garment in the right colour for their customers, and they are never over-stocked in unwanted garments.  They avoid the old practice of ordering 6-8 months in advance and the huge risk this creates with purchasing decision errors, instead, they work only 6-8 weeks ahead.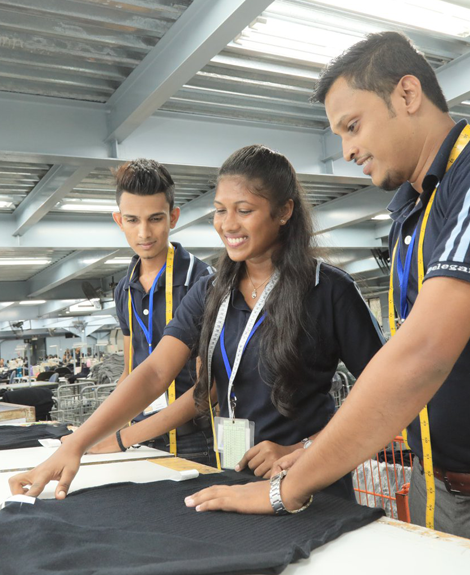 To achieve the quick turnaround, we have the latest flatbed computer knitting technology in 3gg, 5gg, 7gg, 12gg, 14gg and 18gg, and sophisticated ERP manufacturing software.
We have in-house embroidery and fully certified washing facilities that discharge clean water into the environment.
In addition we carry over 25 tonnes of dyed yarn in our warehouse to make sure the production can start immediately
We control the entire process within our facility, which means no risk to our customers.
Would you like to learn more?
Computer knitting machines