Consumers are now very aware of 'greenwashing' whereby garments are marketed as being environmentally friendly without any verification. However there is a more serious issue at stake other than just being 'green' – the garment must be safe.
How can a consumer know if the garment is not contaminated with lead or a even carcinogenic dye?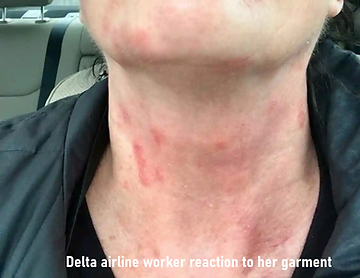 For example, recently in the US there have been a spate of complaints from airline employees about skin reactions to the uniforms they have been issued. In 2019 Delta airways employees began posting on social media examples of the irritations they were experiencing to put pressure on the company to review the garment's production.
With the globalised textile economy, a simple garment could be knitted in Sri Lanka with yarn made in India, buttons made in China, sewing thread from Thailand, and labels made in Vietnam. With so many different locations and suppliers, the final manufacturer has no idea whether the components used in the garment are safe or not, unless everything is separately tested.
The Oeko-tex system solves this problem by certifying all manufacturers in the supply chain so that it becomes a closed loop of safety verification.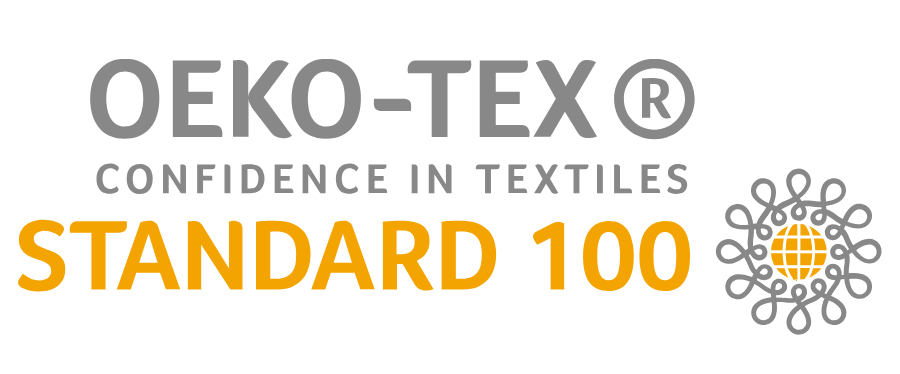 OEKO-TEX is a holistic system whereby all the national and international statutory requirements regarding harmful substances are covered in a catalogue of extensive testing and verification of each stage of the production process.
These tests include-
The regulations regarding prohibited azo dyes, formaldehyde, nickel etc.
Chemicals harmful to health are also tested even if they have not yet been statutorily regulated by international authorities
Requirements of Annexes XVII and XIV of the REACH Directive, and of the ECHA-SVHC Candidate List are also covered by the test methodology.
The OEKO-TEX laboratory tests approximately 100 parameters and also take into account the intended use of the textiles. Therefore the more intensive the skin contact of a textile product with the wearer, then the stricter the limit values of each test for each product class.
There are 4 different levels of testing depending on the way the garment will be worn and the possible risk to the wearer. These are classes are-
Product class I: Articles for babies and toddlers up to 36 months
Product class II: Articles used close to the skin
Product class III: Articles used away from the skin or with very little contact to the skin
Product class IV: Materials for furnishings, curtains etc
To be certified for Oekotex the manufacturer must have their processes and products audited and be fully tested. Then certification must be renewed every 12 months with a possible unannounced audit. This ensures that manufacturers must maintain the commitment to safe practices and production.
Elegant views its Oeko-tex certification as a commitment to the end consumer that their safety is paramount, so that when consumers see the Oekotex label, they know immediately that the garment has been verified as personally safe to wear.