To help our employees get to and from work, we have our own transportation network. It covers the major residential areas to the northeast and northwest of Biyagama.
By offering transport to our employees we ensure that travelling to working at Elegant Knitting is as trouble-free as possible.
Refer to our transport map here to find where our nearest connection is to your home.
These are the free transport routes for Elegant Knitting International employees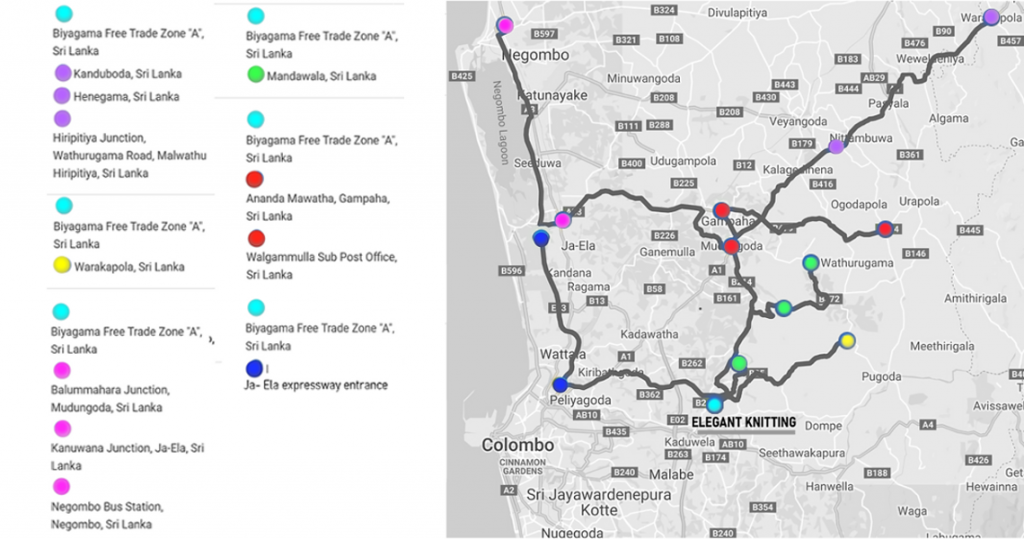 Work-life at Elegant offers employees to develop across many different functions, from Knitting through to sewing and embroidery operations through to QC and merchandising. All our management staff have been promoted from within Elegant so as to ensure a consistency of work-life culture and also our commitment to train and promote our own people.
To ensure that all employees have a balance between their homes and work lives, Elegant has a 5 day work week policy so that a discipline of effective planning and capacity loading is always a priority.  We want our employees to have a life beyond work.
To learn more about life at Elegant, here is a quick video about our work-life
To apply for a job with Elegant Knitting International, please send a cover letter together with your C.V. to:
hr@elegantknitting.com